I have a project here that was put together with love by me and my two little boys. It is our "Easter tree". They love it, and they especially love the fact that it is displayed above the fireplace along with there artwork from last year. I realize that I have difficulty in letting my children help me with crafts sometimes. It requires a-lot of patience and an open mind. The projects don't always come out looking the way I planned, but I am often pleasantly surprised. I have found that when I let them help me they appreciate it more and that is what home is all about, surrounding yourself with things you love.
I spray painted some branches we had and repainted an old terracotta pot. I put some of the green floral foam stuff in the pot to keep the branches in.(
I don't know what it is called,sorry
)The tissue paper around the base was in our Easter box, we were using it to store things. The ornaments are felt, the boys decorated all of them,except the flowers. It was pretty easy, just time consuming. This makes a fun family home evening project.
for the ultimate peeps bunny crafts.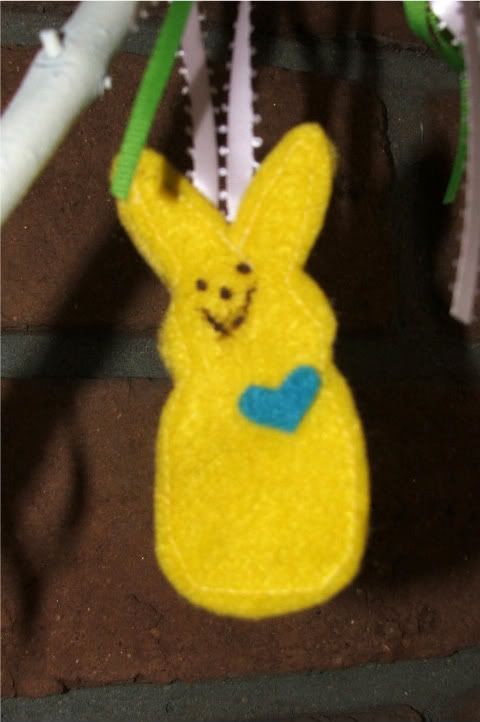 (My 6 year old did this one above)
Below is the before of the branches and pot.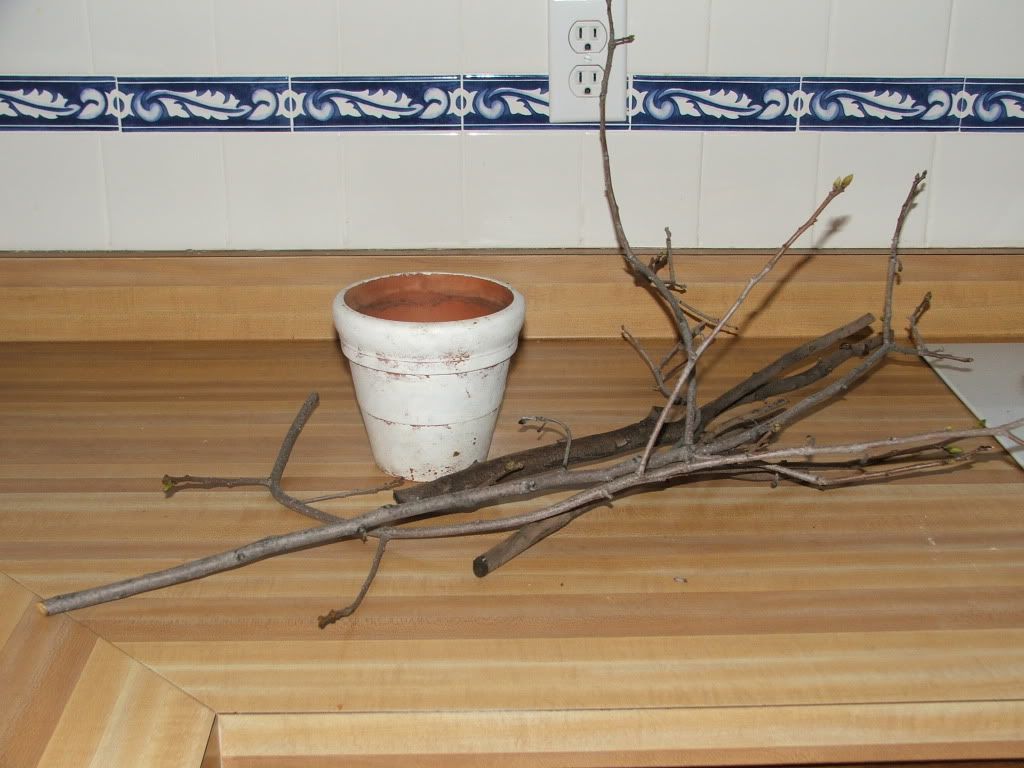 This is the pot before I added a high gloss coating to it.
If you have done any fun family craft that you would like to share, I would love to see it. I hope you have a great day.