I was trying to think of something really clever and witty to say,but it is just not happening. All I can think to say is this is the BEST DANG HOT APPLE SYRUP I HAVE EVER HAD! It is the only one I have ever had,but I am standing firm in this opinion. In fact I don't even know if this was meant for pancakes,it tastes like the syrup that comes in apple pie filling a jars. Who cares right,it's good that is all that matters.
The pancakes are good too,but they need this syrup. On the other hand I could eat the syrup alone with a spoon. (In fact I did, hehe) I got the pancake recipe here "
Veronicas apple pancakes
".
Now for the syrup recipe.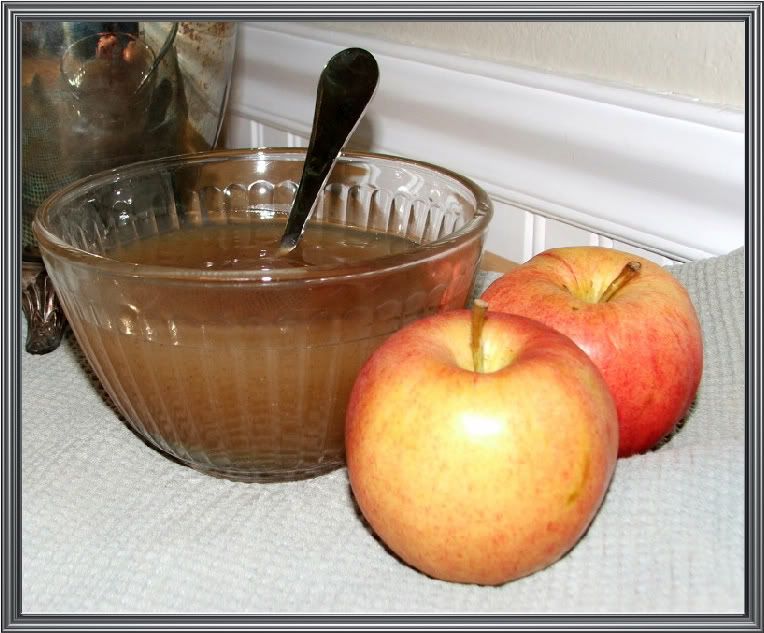 Pillsbury hot apple syrup
1/4 cup sugar
4 teaspoons cornstarch
1/4 teaspoon allspice
6oz can frozen apple juice concentrate,thawed
1 cup cold water
In medium saucepan,combine sugar,cornstarch and allspice. Add apple juice concentrate and water;cook over medium heat until slightly thickened ,about 10 minutes. (
I let it boil for a minute or so to make it thicker)
Yeids
:
1 1/2
cups (
The photo above features a double batch,it was way too much!)
I hope you enjoyed this! What is one of your favorite breakfast recipes?
I am linking up today to
Type A linky party
and
Terrific under ten tuesdays