(
This Giveaway has now ended. The winner was "Granny's Attic" #3)
Bonjour!My friends! I promised a giveaway and here it is!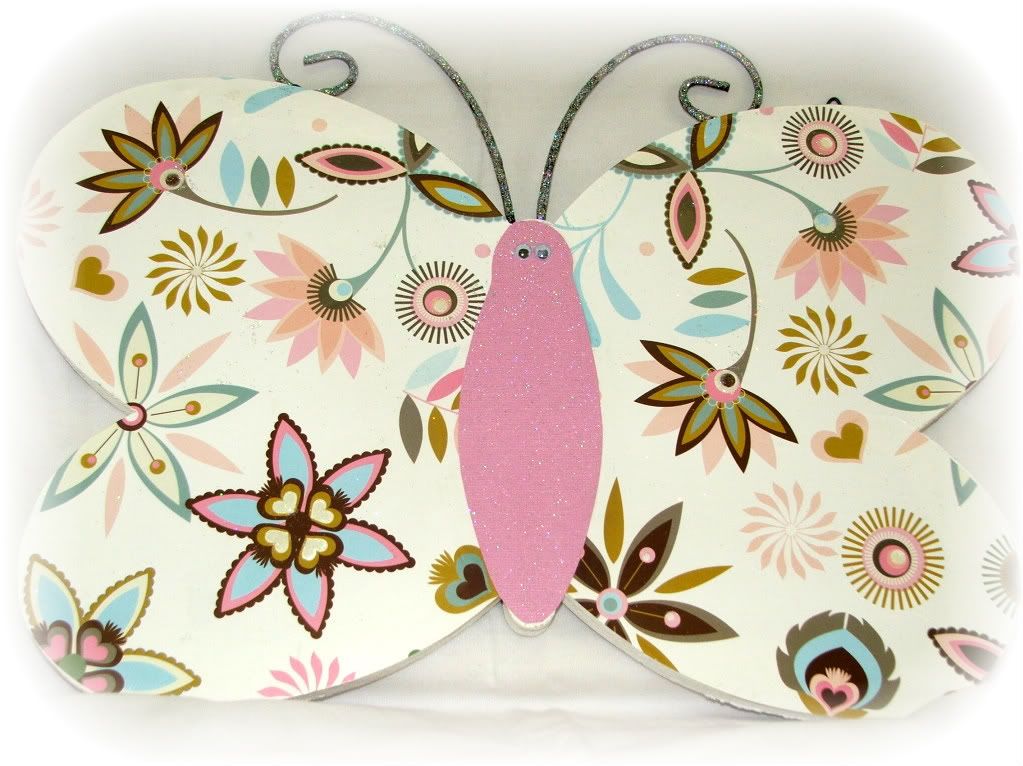 You have a really good chance of winning this one! Hahaha, So why not give it a shot!
This butterfly measures about 16"x10" at the longest and widest parts. I call this the Tropicana beautifly!
How to enter:
Become a friendly follower& leave a comment= 1 entree
Post this giveaway on your blog,comment to let me know and =2 entrees
Become a follower through e-mail,comment to let me know= 1 entree
*Remember to leave some way for me to contact you!*
I will announce the winner on
Saturday April 2nd
I am linking up to Type A/ Anything goes linky party!