Those of you who follow my blog know that this week I am posting project ideas using old pants.
Today the project I would like to share with you is a diaper and wipes holder for the back seat of my car. I have never done this before so it is kind of funny looking,but I needed something fast! I made the pockets with the same pink pants I had for my little Pink purses
.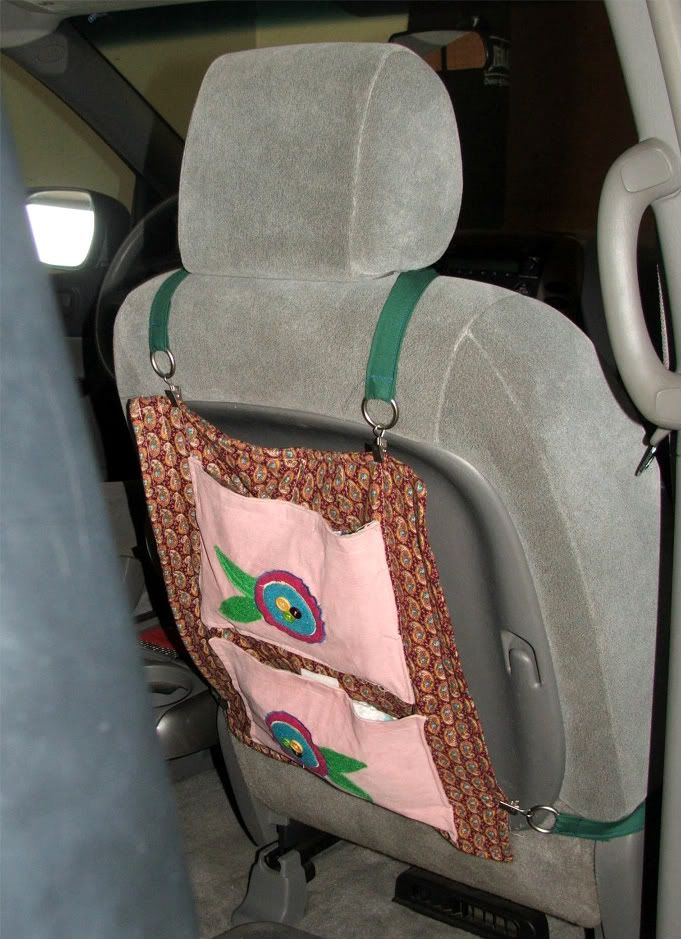 I was trying to make a tutorial for this,but that didn't work out so well.
Here is what I did though, in case you want to make one.
#1 Measure the back of your seat and then add 1-1 1/2" on all for sides. Cut out two pieces of cotton and one piece batting this size.
#2 Measure the diapers and wipes. Then cut two pieces of thick fabric for your pockets. Remember to add the extra measurements for the seams.
#3 If you are going to add an embellishment to your pockets, now is the time. I used felt and buttons.( If you would like to learn how to do this let me know)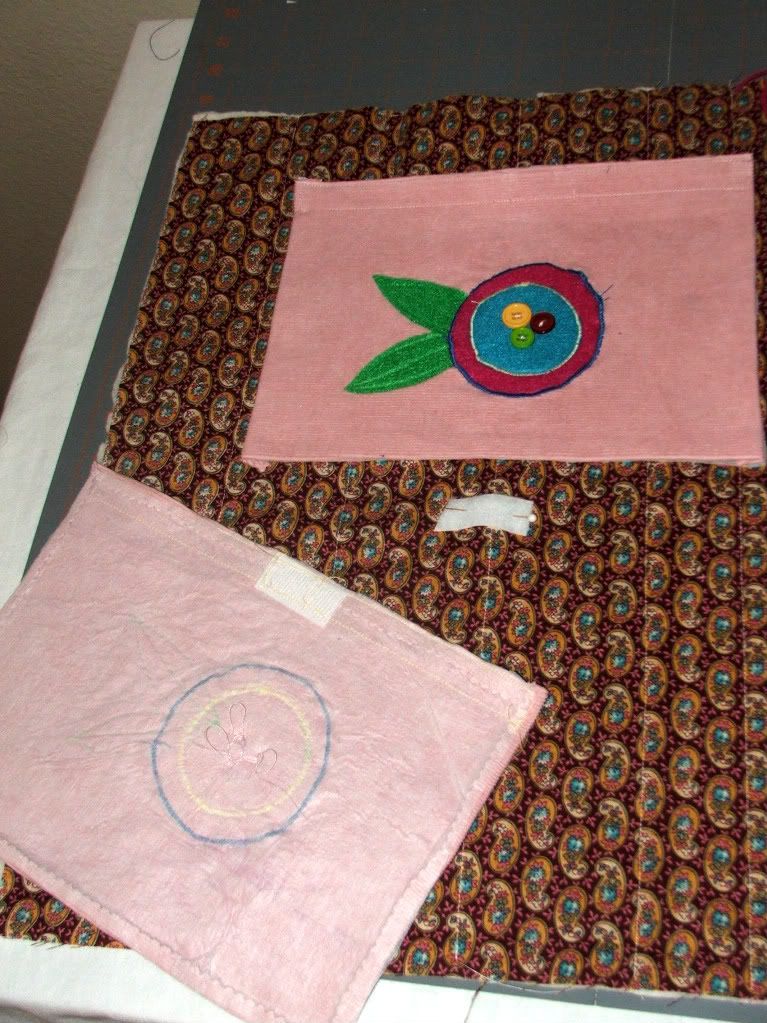 #4 Iron all four sides of your pockets in toward the wrong side of your fabric. I actually ironed on some fusible interfacing to insides of my pockets,but you don't have to.Sew on velcro.
#5 Place batting down on table, now add one of your cotton pieces on top with the right side facing up. Now add your second cotton piece on top of that,but have the right side facing down. Sew all around the edges,but leave an opening, so that you can turn it inside out.
#6 Turn your cotton pieces inside out, and then stitch up the opening.
#7 Quilt the cotton pieces by sewing straight lines across the whole thing.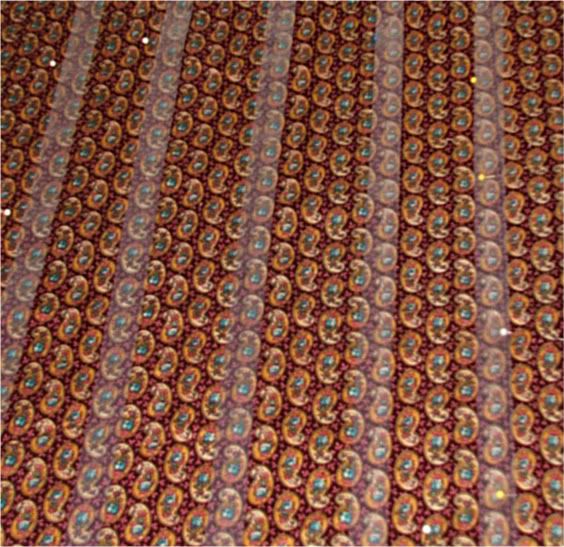 I used scotch tape as my guide.
#8 Now add you pockets,first sew on where you want your velcro and the pin and sew on your pockets.
#9 For the straps, Measure around your seat top and bottom.(I used bias tape. I sewed it closed and then added the curtain rings to the ends.
Please, you have any questions, feel free to ask!
If you enjoyed this,follow me for some more ideas like this coming soon!
I am linking into these parties,come join us!
http://athomewithk.blogspot.com/