Do you remember the first time you fell in love with something vintage? I have a-lot of memories,but here are a few. I think the first memory I have is of an old cream purse with a clasp. I often wonder what happened to that purse. I must have been around 5 years old I am guessing. After that as a teenager I would buy 70's clothes. My favorite shirt was actually a polyester button down shirt with a really cool design. Unfortunately I let someone borrow it and I never saw that again . It must have been a hot item!
Well this mothers day when my husband asked what I wanted I didn't hesitate to say "Estate Sale"! It was a-lot of fun, the senior are always so cute and encouraging it makes me want to buy more :)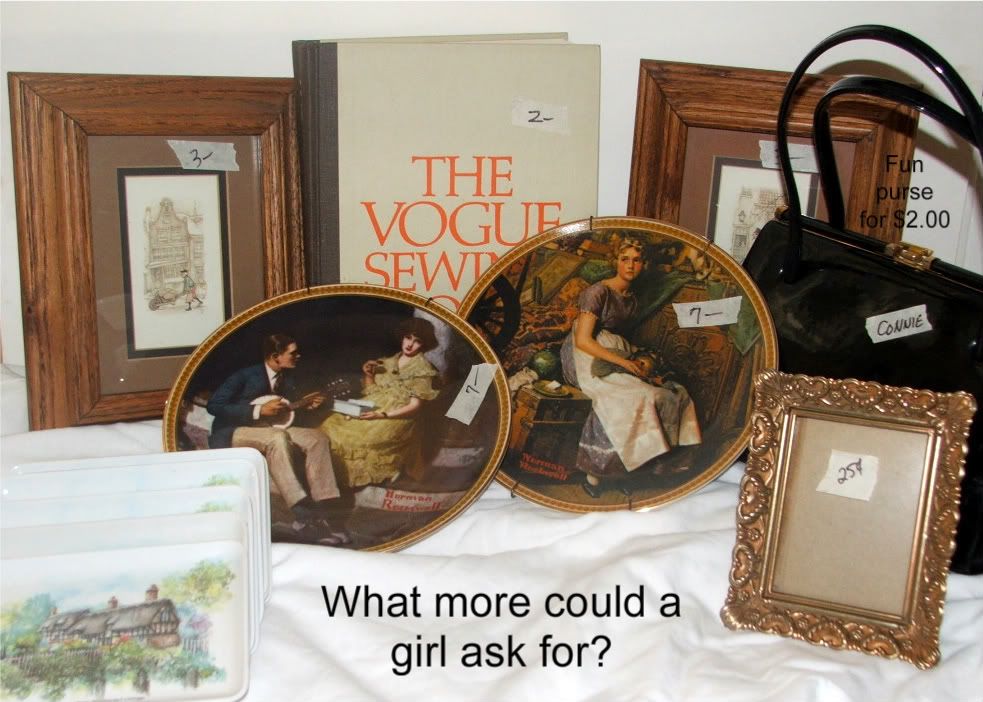 What is it about old used items that makes them so special?
I am going to be linking this week to.
Treasure hunt Thursday