Hello friends,
I have some fun, cheap ways to organize your craft space today. Keep in mind as you are viewing this that I am not using fancy organizing boxes and fru fru tags. I am just doing the basic cheapest way I can think of.
Lets start off with our recycled "Oil of Olay" container. These smell really good and they are perfect for little items like beads and jewels,etc.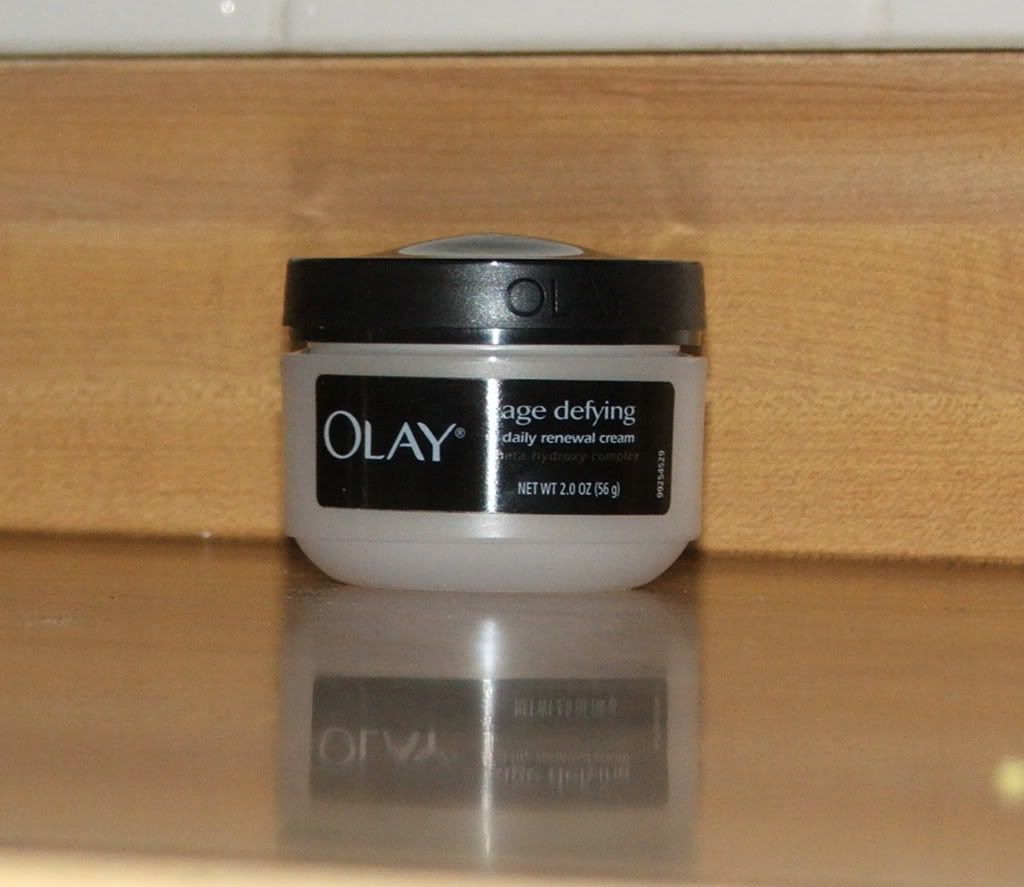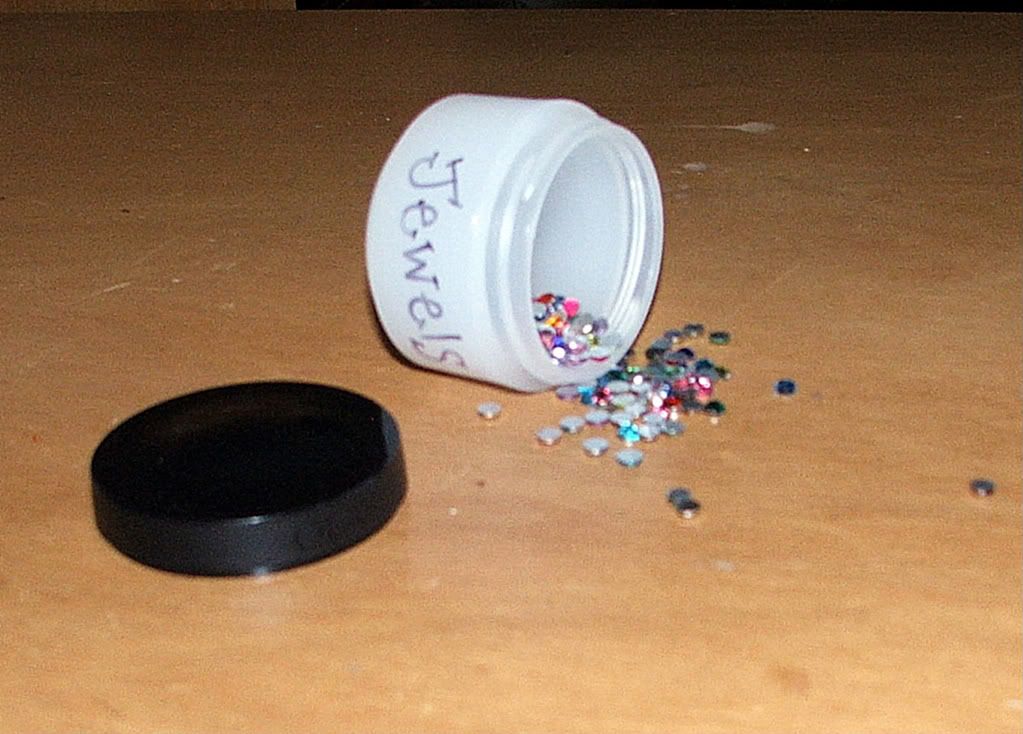 Okay now,one of my favorite things to use lately are my old sandwich meat containers.
I use these for buttons,rick rack and bias tape etc.
How about all those rubber bands you took off your diaper cake? What do you do with those
well here is what I do all the time.
Do you have an old file organizer that has a broken lid? Well I did and I didn't want to throw it away just yet so I put my unfinished scrapbooks in it.
I had a couple of the little organizers because my husband doesn't believe in a file cabinet.Well I found something for the files and then I used the old organizers for my patterns, magazine clipping and others inspirational craft ideas.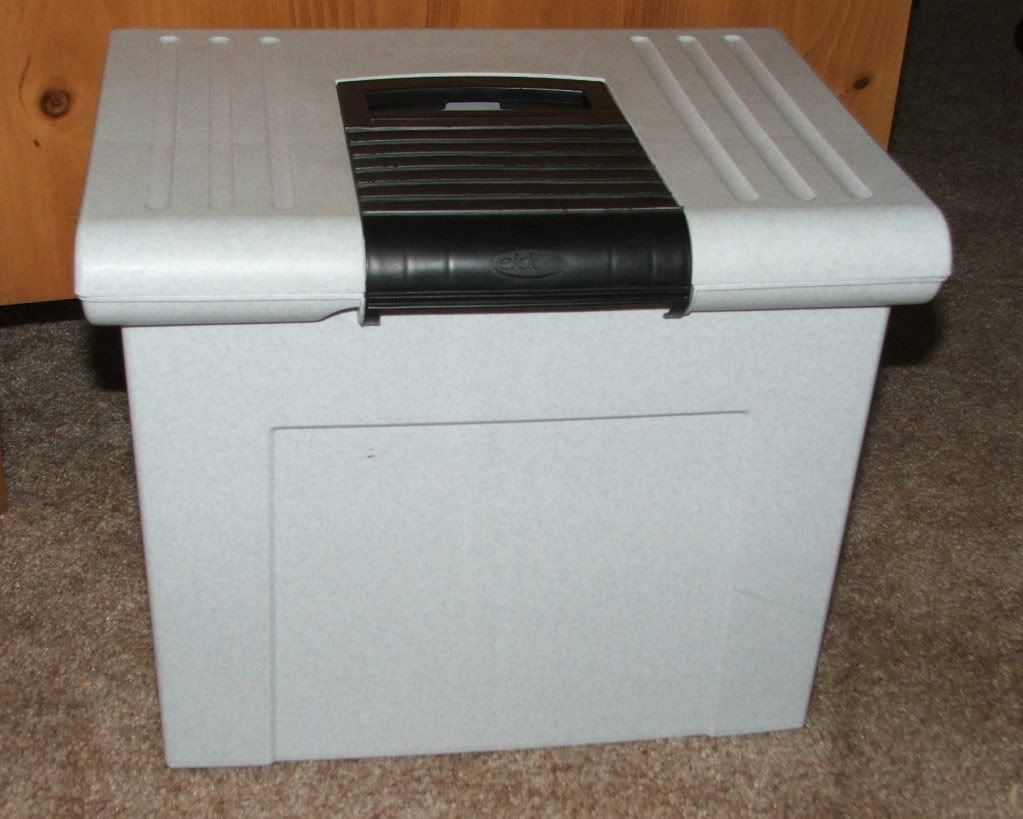 Now for my spendy purchase.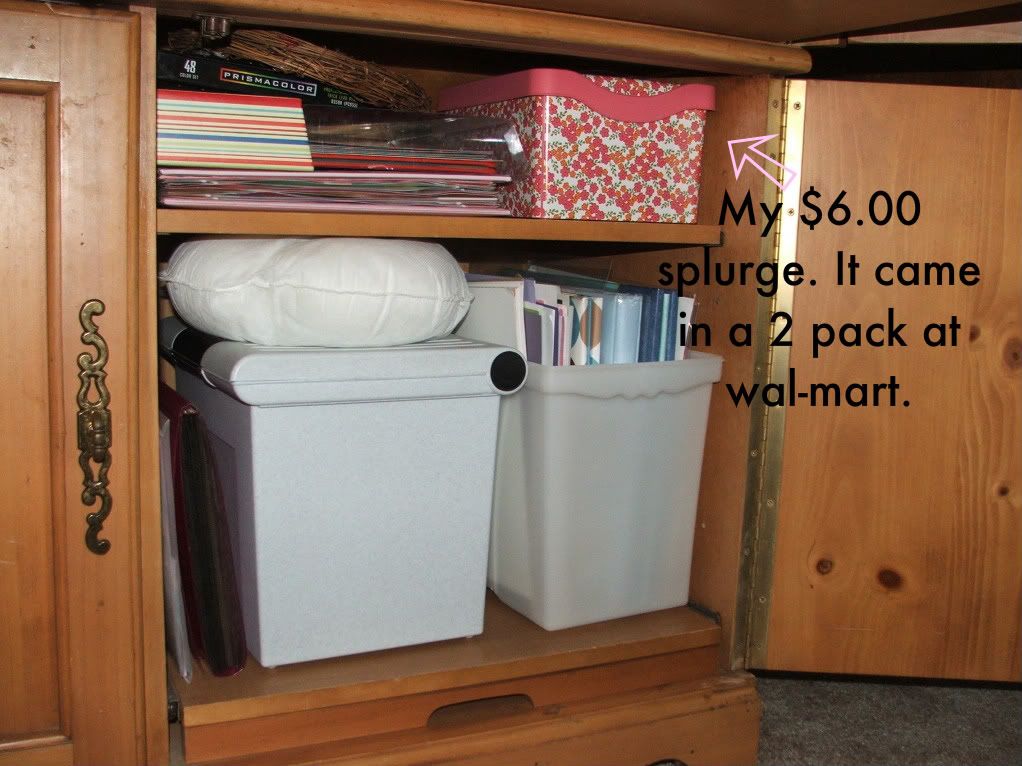 I had to move some shelves around while I was organizing and the little self holders were being little buggers. I couldn't get them in very well so I sprayed them with Pam and Viola,they slid right in.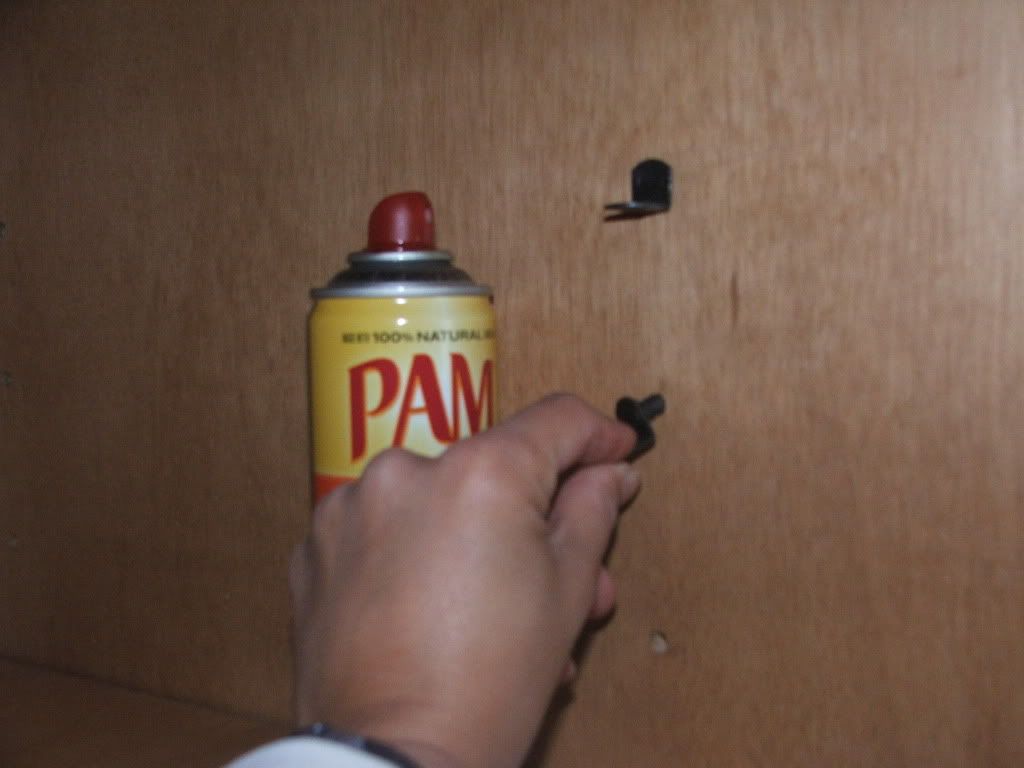 Now this next one is not craft related,but I wanted to share it anyway. Do you have a problem with your butter falling or getting scattered around your fridge. This might help. (Don't worry I made sure to scrub it out.
So this stuff might look a little funny,but when you are pressed for time and cash they are great. Thanks for visiting.
I am going to be partying at